A Brand Becomes A Legend
Only a few brands can truly be considered legendary. Since 1885 Bianchi has been one of the foremost brands in the cycling industry and boasts an impressive 126 years of history, innovation, exclusiveness, unsurpassed quality in design and technology.
Technology With Soul
It is no coincidence that Bianchi bicycles have been renowned for over 125 years, leading world class champions over un-yielding cobblestone roads and inclement weather to claim victory in their "celeste" saddles. Innovative craftsmanship that is painstakingly engineered with the laws of biomechanical technology in mind offers cyclists a bike with a little something extra - a soul.
2013 Road Bike Collection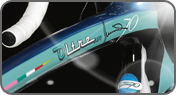 The 2013 Bike Collection has three classes the
HORS Category
,
Coast to Coast
, and the
Born for Performance
...
5 Year Warranty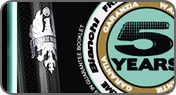 Bianchi Canada guarantees any NEW Bianchi bicycle purchased from an authorized Bianchi dealer will be free from defects...
Bianchi Technology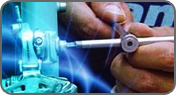 Every Bianchi bike embodies a complex development process of invention & technological innovation. Behind each new...